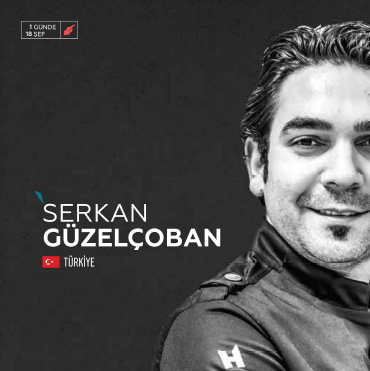 Serkan Güzelçoban
Just one of two Turkish chefs to have been awarded a Michelin star, Serkan Güzelçoban grew up in the kitchen. Born in Germany, the 33-year-old chef began his career at the age of 17, and opened his own restaurant at the age of 33, creating globally acclaimed tastes offered with the famous Turkish hospitality. Chef Güzelçoban will be at the 2nd International Meze Festival on October 13!
THE WORLD'S BEST-LOVED MEZES AT THE 2ND INTERNATIONAL MEZE FESTIVAL
Antalya Hosts World Renowned Chefs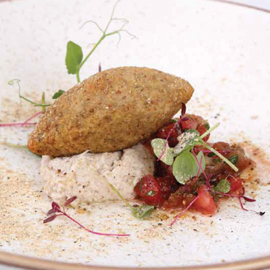 Oruk
Ingredients:
2 chickens / 200 g lichen / 200 g morel / 150 g peeled tomatoes (brunoise) / 100 g dates / 100 g pine nuts / 100 g basil / 200 ml almond vinaigrette or white vinegar. / 500 g bulgur / 100 g flour / 100 g semolina / 50 g tomato paste / 10 g cumin, sufficient water. Mix these ingredients and make these into a dough.
Stuffing:
Mince the chicken. Sauté it in a and then add morel, lichen, dates, pine nuts, basil, balsamic, salt and black pepper. When the chicken is cooked, let it cool.
Directions:
Clean the mushrooms and cut them into brunoise. Cook the chickens with vegetables (onion, carrot, celery, salt, pepper and garlic) for about 12 hours without boiling.
When the chickens cool, fill the doughs with it and shape them like kibbeh. Then deep fry them.