7 Mehmet
Harmonizing traditional tastes with innovative touches, 7 Mehmet is the name of the destiny written on the forehead who was born in Antalya and became a globally-known figure in time. Serving the most special tastes of the Mediterranean region with the most beautiful view of the world, 7 Mehmet is a natural restaurant where the seasonal vegetables and fruits are turned into special tastes. Being run under the responsibility of Mehmet Akdag who is the third-generation representative of the family, the restaurant serves more than 650 meals, salads and mezzes prepared exclusively by 7 Mehmet cuisine, besides the Turkish, Ottoman and world cuisines.
APPETIZERS
Here you can see the photos taken during the events that reflect the spirit of the festival:
As part of the festival, 7 appetizers specially prepared by Mehmet's kitchen: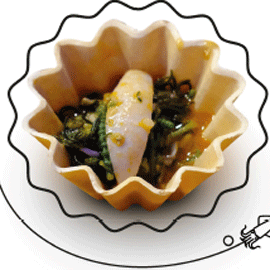 Cuttlefish with Sea Beans
Ingredients:
Tomato / Rice / Garlic / Cuttlefish / Salt Sea Beans / Olive Dil 
Directions:
Firstly, put olive oil, salt and tomatoes in a saucepan, and then add rice, garlic and sea beans.Boil the cuttlefish in a separate container by addition of water. When it is boiled, add the mixture and serve it.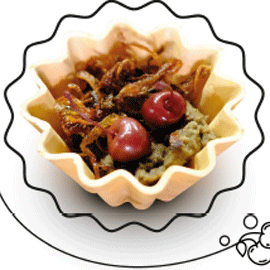 Lentil Fava
Ingredients:
Water / Salt / Olive Dil / Green Lentils Su gar / Pickled Cherry
Directions:
Soak the lentils in water lor overnight. Then, wash it and lake the saucepan containing the lentils, water and olive oil on the stove and add salt. Take the sediment off. When it is almost cooked through, blend it until required consistency. Alsa, fry the julienne-cut onions in olive oil. Then add the caramelized onions on the fava and serve it with melted butter.