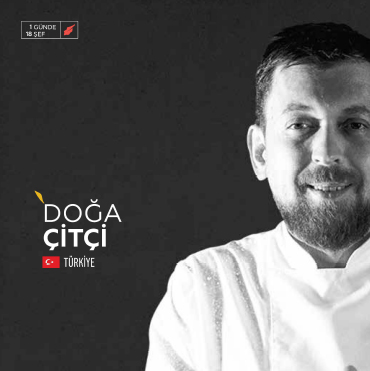 Doga Ciftci
Doga Çitçi worked in his family business, in Elazığ, until 1996, when he moved to his own restaurant, Harput Sofrası. He has served as an Executive Chef at the Mersin Ali Baba Restaurant and the Sultani Restaurant, as well as at restaurants in the Mersin Hotel Souser, the Mersin Hilton, the Sultaşa Hotel, the Riverside Holiday Resort and the Mersin Tennis Club.
THE WORLD'S BEST-LOVED MEZES AT THE 2ND INTERNATIONAL MEZE FESTIVAL
Antalya Hosts World Renowned Chefs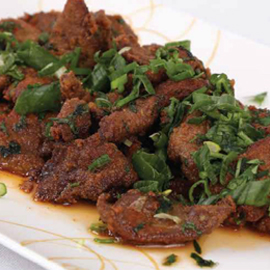 Thinly-Sliced Liver
Ingredients:
1 kg thinly sliced beef liver  / 20 g garlic / 1 bunches of parsley / 100 ml olive oil / 10 g salt / 10 g ground pepper / 10 g sumac
Ingredients:
Marinate the slices of liver with olive oil, salt, beaten garlic and black pepper. After 1-2 hours, put some oil in the pan and heat it. Add the slices of liver quickly and cook for 3-4 minutes on both sides. Sprinkle finely chopped parsley. Add ground pepper and sumac and serve them.