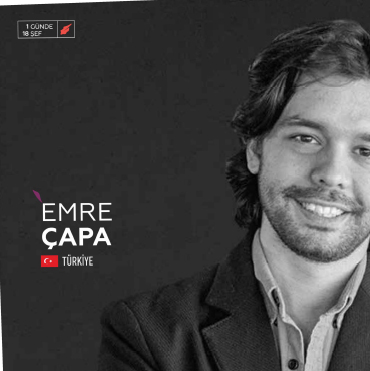 Emre Capa
Born on February 18, 1984 in Istanbul, Emre Çapa is a fourth-generation member of the Çapa family, whose members Ahmet, Celal and Izzet have been involved for years in the food & beverage industry. Çapa trained in the culinary arts at Johnson & Wales, Rhode Island, USA. He worked for a number of restaurants, including Apicius, a Michelin-starred restaurant in Paris. Upon his return to Turkey, he opened the first restaurant at the W Hotel, Minyon. In 2013, he introduced 'Duble Meze' to the food & beverage industry on the terrace of the Donizetti hotel in the Pera district. He opened the second branch of the same restaurant in Karaköy, in 2018.
THE WORLD'S BEST-LOVED MEZES AT THE 2ND INTERNATIONAL MEZE FESTIVAL
Antalya Hosts World Renowned Chefs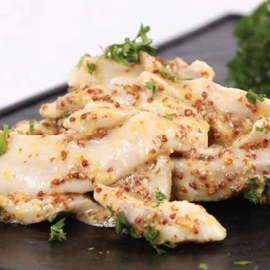 Sea Bass with Mustard
Ingredients:
10 fillets of sea bass / 100 g mustard / 4 cloves of garlic / Juice of 2 lemons / 1 bunch of parsley / 1 onion / 200 ml olive oil
Directions:
Cut the sea bass into 5 pieces and marinate them with olive oil, lemon juice, salt and pepper for one day. For the sauce, mix lemon juice, olive oil, beaten garlic, finely chopped and sautéed onion into olive oil and mustard. Cook the fish on the hot grill for two minutes on both sides. Pour the sauce over the fish you take on the plate. Serve with finely chopped parsley.