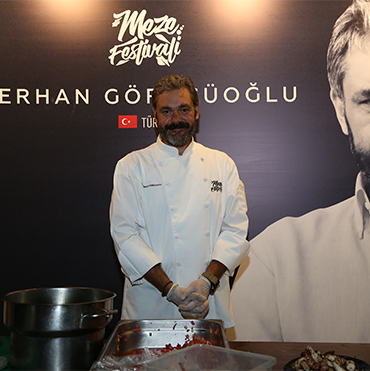 Erhan Görücüoğlu
Erhan Görücüoğlu was born in İzmir in 1976. After graduating from university, he worked for 19 years in business administration, as well as in the management of bars, beach clubs, restaurants and F&B.; He currently operates the ZIPKIN Fish Restaurants in İstanbul's Arnavutköy and Alaçatı.
THE WORLD'S BEST-LOVED MEZES AT THE 2ND INTERNATIONAL MEZE FESTIVAL
Antalya Hosts World Renowned Chefs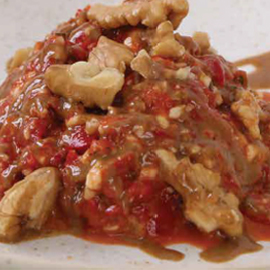 Simarik
Ingredients:
1 kg capia peppers / 200 g onions / 20 g garlic / 100 g walnuts  / 2 bunches of parsley / 100 g sliced black olives / 100 ml pomegranate syrup / 100 g olive oil / 10 g salt
Directions:
Finely chop the red peppers. Sauté the onions with olive oil. After it cools down, add black olives, flavor with walnuts, parsley and pomegranate syrup, and serve it.