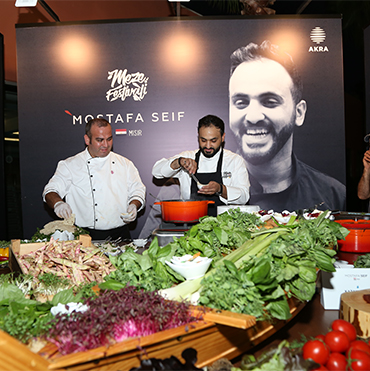 Mostafa Seif
The renowned Egyptian chef discovered his cooking passion at the age of 20, during his military service. At the invitation of an uncle who ran a restaurant in Paris, Seif moved to France and began working professionally as a chef. He was the First-Place winner at HACE, organized by the Egyptian Chefs Organization, and a Top Chef on the Bravo Network show in the USA.
THE WORLD'S BEST-LOVED MEZES AT THE 2ND INTERNATIONAL MEZE FESTIVAL
Antalya Hosts World Renowned Chefs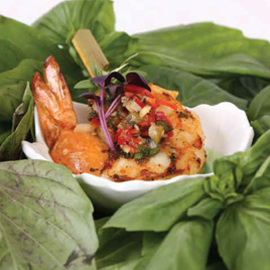 Besarali Iskenderiye Karides
Ingredients:
20 Jumbo Shrimps / 200 g dried tomatoes / 100 g tomato juice / 10 g salt / 10 g black pepper / 20 g sumac / 100 g olive oil
Directions:
Marinate the shrimps with olive oil, sumac, salt, pepper and lemon juice. Thread the shrimps on skewers and grill them. Put chopped tomatoes, olive oil, tomato juice and black pepper into a pot and cook until the sauce thickens. After it cools, pour it over the shrimps and serve them. The recipe is for 10 servings.