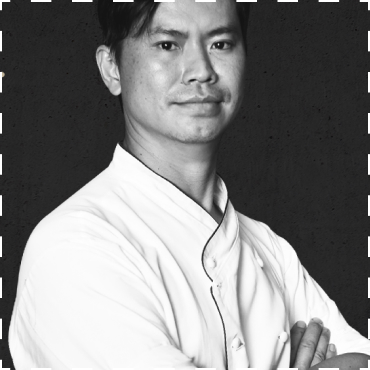 Prin Polsuk
Prin Polsuk served at the London branch of the award-winning Nahm, moving to the flagship Bangkok restaurant, where he served as the Head Chef. Nahm was awarded its first Michelin star, and ranked among the World's 50 Best Restaurants during his tenure there. Polsuk has long studied and utilized recipes dating from Siam's storied culinary history. He is a founding partner of the 'Samrub for Thai' platform.
THE WORLD'S BEST-LOVED MEZES AT THE 2ND INTERNATIONAL MEZE FESTIVAL
Antalya Hosts World Renowned Chefs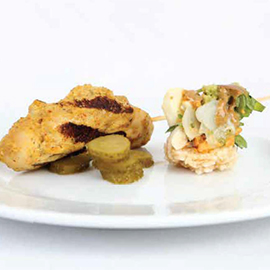 Crab with Peanut and Pickled Garlic on Crispy Rice
Ingredients:
400 g rice / 10 cloves of garlic / 500 g crab / 100 ml lemon juice / 50 g lemongrass / 100 ml rice vinegar / 50 g sugar / 15 g salt / 100 ml oil / 200 g peanuts
Directions:
Boil the rice. Take the rice in a blender with some boiling water and puree it. Lay plastic wrap on a tray. Spread a thin layer on the plastic wrap with a spatula. Freeze it in the freezer. Then deep fry the frozen rice in small pieces in a hot fryer. Chop the garlic finely. Put salt, rice vinegar and sugar into it, and leave it for 1 day. Chop the boiled crab. Add and mix cracked peanuts, pickled garlic, powder lemongrass powder, lemon juice, salt and pepper. Top and serve the pieces of fried rice with this salad.