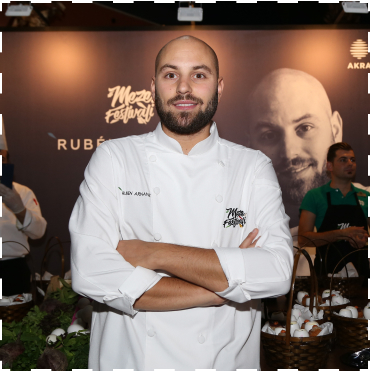 Ruben Arnanz
Born in Segovia, with only 29 years old he gets his first Michelin star in Villena Restaurant, being one of the youngest chefs to recognize. Traveling through different countries and learning from the most diverse cultures, Arnanz has cooked up in some of the best restaurants in the world, leading the culinary movement generated in the last years in Castilla/ Spain. Juan Bravo, as owner, is his Fonda Ilustrada, an informal space with a kitchen to enjoy and share full of roots and his most popular recipes, which coming soon will open in more international main cities. Since 2016, the Chef is the consultant in the investigation & developement team at Huercasa, creating new products for the big markets that reach Spanish households. He runs his own gastronomic Consulting department, creating and establishing common objectives with those owners that want to start or improve their proposal around the world.
THE WORLD'S BEST-LOVED MEZES AT THE 2ND INTERNATIONAL MEZE FESTIVAL
Antalya Hosts World Renowned Chefs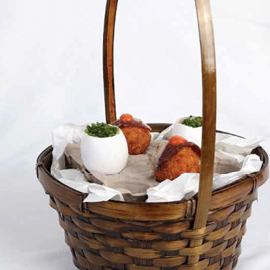 Farm Eggs and Mushrooms
Ingredients:
1 kg mushrooms /1 kg potatoes /Fresh Chives / 1 clove of garlic / 1 pinch of fresh rosemary / 100 g butter / 2 liters of water / 10 eggs
Directions:
Firstly, cut a piece from the top of the eggs with a knife, and sauté the finely chopped garlic and mushrooms in a pan. Half fill the emptied and washed eggs with sautéed mushroom. Boil the potatoes in a different pot, and then make classic potato cream with the potatoes, melted butter and warm water. Add salt and pepper. Add the cream on top of the eggs, and then top and garnish them with the finely chopped chives.